WNCOutdoors History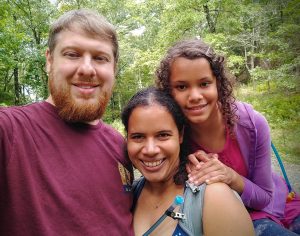 WNCOutdoors.info is a network of informational web sites about outdoor activities in Western North Carolina's Southern Appalachian mountains. We first appeared online in 1996, and have been growing our base of information since then. The information here is meant to make your hiking experience as stress free as possible – from the maps, to the trail ratings, to the photos that will help you choose just the right destination.
The People Behind This Site
We're a family of hikers exploring the Blue Ridge Mountains as often as we can and passing along our extensive field notes and map data to you and your family! It's difficult for us to let too much time pass without heading out for another adventure, and we hope to inspire the same spirit in our visitors.
When we're not hiking the weekends away, Yve is busy applying to graduate school, and Jordan is writing even more code (it never gets old!) as a software developer in downtown Asheville. And if that isn't enough, we're parenting a pre-teen with a wicked sense of humor and a heart for social justice. Add in a couple of dogs, and even we're impressed that we still make so much time for these mountains we love.
See you on the trail!
Jordan, Yve, & Harper Mitchell
---
For more information about WNCOutdoors.info, choose one of the pages below, or visit one of our network sites for all the outdoor information!
Copyright Information and Photo Requests