You don't have to be a great appreciator of the arts, poetry, or even Carl Sandburg to enjoy a visit to Connemara – the poet's historic homestead at Carl Sandburg Home National Historic Site. From the moment you start down the path to Front Lake, it's hard not to feel the peacefulness that pervades the land that the Sandburg's called home.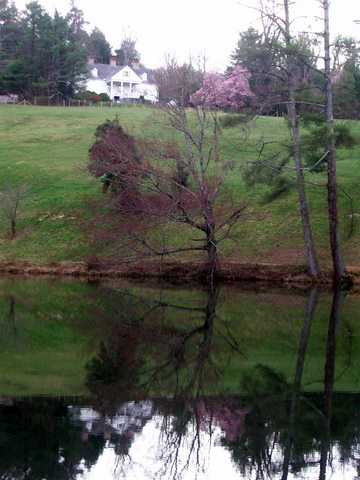 To the right of Front Lake, there's a wonderful picnic area where you can enjoy a meal with family or friends before beginning a tour of the vast grounds. Kids are welcome to feed the fish in the lake, as they travel over an idyllic white bridge and up an easy trail to the main house. In early spring, there's bold yellow forsythia to stroke along the way, and lusty pink and white magnolia blossoms beckon you close to the house like a spell.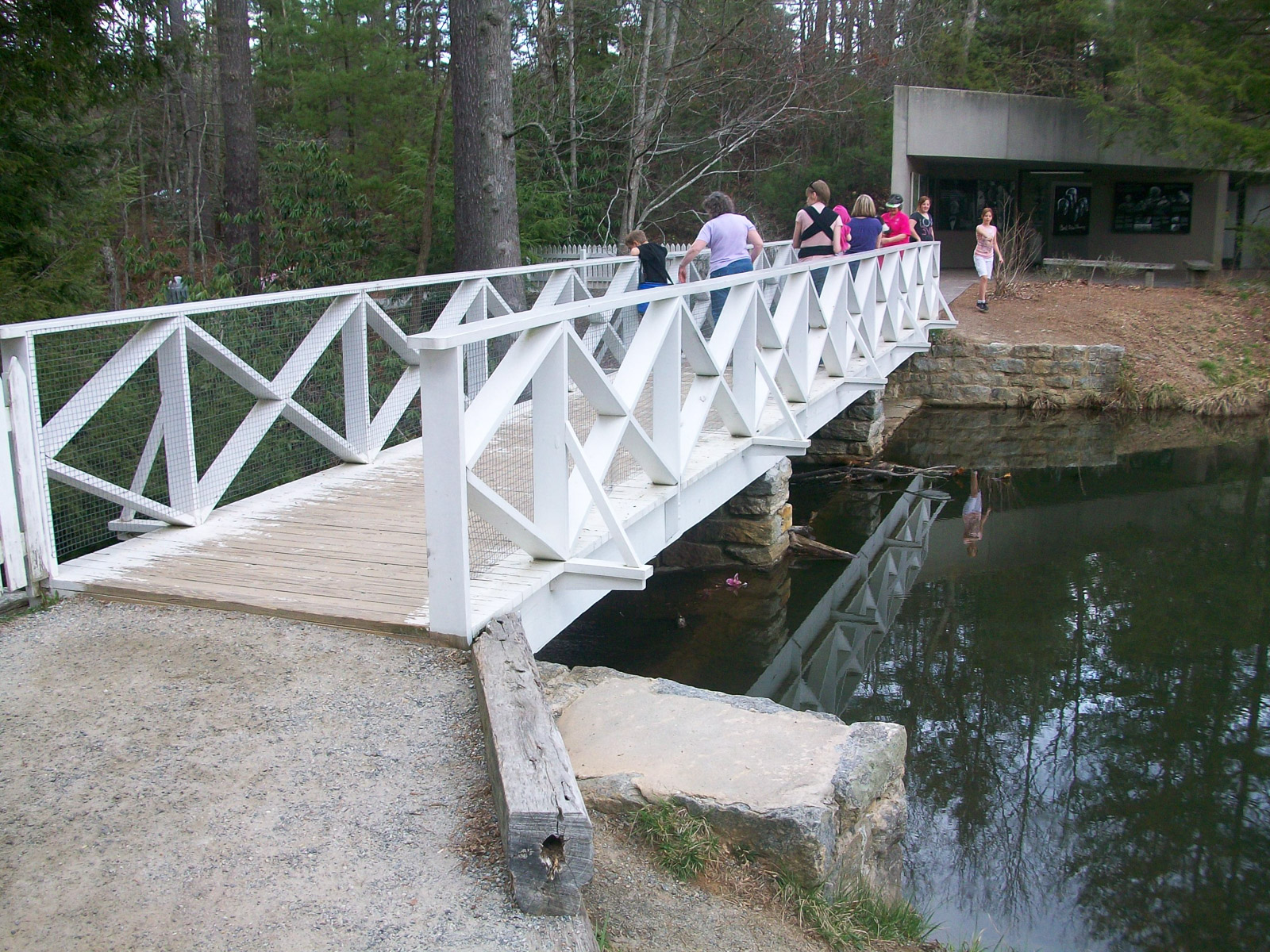 It's likely that young children won't yet have much interest in taking a tour of the home itself. That's okay, because there is a simple, circular pond directly out front that is full of music making toads. You can also take the kids down to Lilian Sandburg's famous goat dairy (they breed the same varieties that she once did).
One of the biggest surprises at Connemara is the intricate network of trails that start at the main entrance and end at the top of Glassy Mountain. Both the Memminger (named after the 1st Confederate States Secretary of the Treasury, Charles Memminger) and the Glassy Trail climb gently and smoothly and are in good condition. There are several signed detours along the Glassy Trail that lead back to the main house if you don't want to climb to the top of the mountain. There's even one sign that simply reads, "home".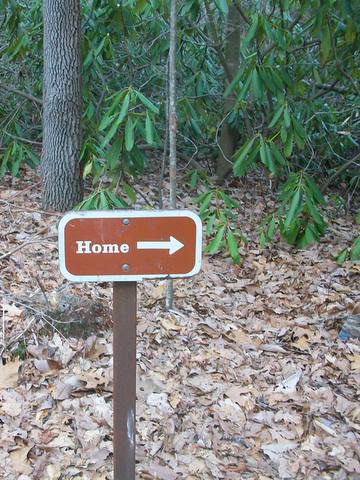 It's easy to spend the entire day at Connemara. I recommend reading some of Sandburg's poems to your kids in the car, so that they arrive with their imaginations full. It really is a magical place that you'll want to visit over and over again.
We'll be adding the trails at Carl Sandburg Home National Historic Site as a new Trailhead to hikewnc.info, so look for more details there before you plan your very own trip to the Carl Sandburg Home! Here are a few more pictures from around the area to get you started.
Article by guest blogger Tasha Mitchell