Tucked away near Robbinsville, NC in Graham County is Santeetlah Lake, a gem of a reservoir with a name I've yet figured out how to pronounce correctly. The lake is fed by clear, cold-water streams such as Snowbird Creek and one with the same name as the lake, flowing out of the Cheoah Ranger District of the Nantahala National Forest near popular recreation sites such as the Joyce Kilmer Memorial Forest and the Cherohala Skyway.
A new trail has been built – which shares its name with the lake – and it was opened to the public on Saturday, April 12 2014. This multi-use trail is open to hikers, mountain bikers, and horses and extends about 9 miles, with parts of it on the lakeshore. Portions of the trail are on old forest service roads (some open to vehicles), while a short section is purpose-built singletrack.
Check out the press release and maps (attached) and be sure to enjoy this new recreation opportunity in a beautiful part of Western North Carolina this year!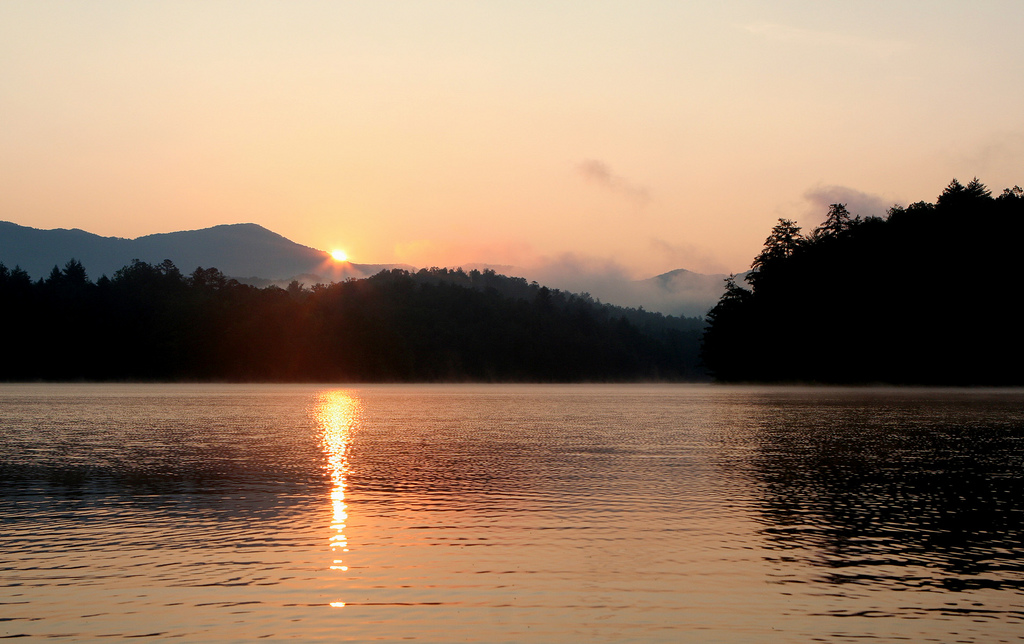 Maps And Information
Santeetlah Lake Trail – Vicinity Map
Santeetlah Lake Trail – Topo Map
Santeetlah Lake Trail – Simpler Map
Santeetlah Lake Trail Opening Press Release
(with more statistics and information)